Mike LaBauve is our guest this week on Breaking Par with Bernard Sheridan. I have followed Mike for years and he has some great tips for our listeners in this weeks interview. Here are just a few things Mike has accomplished. 
Director of LaBauve Golf at Westin Kierland Golf Club and Roaring Fork Golf Club
Mike was first introduced to advance teaching techniques by Jack Lumpkin in 1981 in Pinehurst, NC. He worked as Jack's assistant and became a Director for the Golf Digest schools. He also assisted Hank Haney with the Pinehurst Golf Advantage Schools. Jim Hardy brought Mike to the Phoenix area in 1984 where he became a prominent teacher and player. He was awarded the Player of the Year for the Southwest Section of the PGA and Teacher of the Year numerous times. Since then he has elevated his teaching, helping players at all competitive levels. He is a former college golfer from LSU in Baton Rouge and is driven to see students play better golf.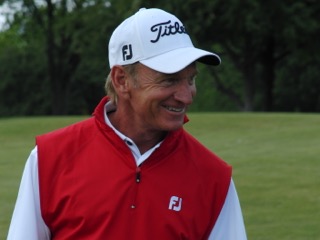 Accolades
Class A Member of the PGA
Instructor for the Golf Digest Schools 1990-2002
Top 50 Instructor for Golf Digest Mag
Top 100 Instructor for Golf Magazine
Southwest Section Teacher of the Year
Southwest PGA Player of the Year
Featured Speaker at National PGA Teaching & Coaching Summits
Coached numerous competitive players including:
Current Players on PGA, LPGA, Nationwide, PGA Seniors, and Futures Tours
Winner of 2011 Frys.com Open on the PGA Tour, Bryce Molder
Past PGA Tour Rookie of the Year: Keith Clearwater
Past PGA Tour Come Back Player of the Year: Howard Twitty
Past LPGA Tour Come Back Player of the Year: Chris Johnson
2 Past USGA Women's Amateur Champions: Grace Park & Amanda Blumenhurst
Past NCAA Women's  Individual Champion: Amanda Blumenhurst